"It doesn't matter where you're going, it's who you have beside you."
- Anonymous -
tobinka is a website for active travellers, run by us, two travel and outdoor enthusiasts, who spend our vacations climbing Mount Kilimanjaro, trekking through Patagonia, running in Barcelona, road tripping across the Champagne, hiking in Nepal, cruising to Cape Horn, and exploring gorgeous Switzerland, where we live, on foot. As we're always seeking inspiration and reliable information on new places to explore ourselves, we're just as happy to share our travels with you on this website.
We were fortunate to travel full-time in 2012 and 2013 when we quit work and travelled around the globe for 14 months, a time we both value dearly. Yet travelling full-time is definitely no requirement to explore more. We're now back at work ourselves and make the most of our weeks and weekends off. Luckily our home base is right in the heart of Europe with more than a dozen amazing countries just a couple of hours drive or a short flight away.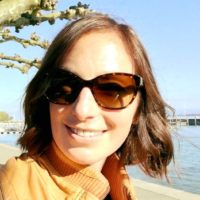 Why Anninka travels
Other than spending time with my family and friends, I cannot think of anything more rewarding and inspiring than exploring new places. This intense need to see new places became deeply ingrained in me when I was diagnosed with leukaemia at the age of 14. After my diagnosis, during those first sleepless nights spent in a hospital bed, it was the fear of losing my family that kept me awake. But strangely enough I also remember a profound disappointment at the possibility of not seeing any of the beautiful places I knew or thought were out there, just waiting for me to explore.
My love for running and walking (my love for hiking is Tobi's doing) is owed to the same experience. I had always loved sports – ballet, gymnastics, and athletics especially – but after several weeks of chemotherapy treatment and sitting on a hospital bed all day, I could barely walk, much less climb stairs. As much as I understood that this was a minor predicament in my situation, I hated it, which is why, more than twenty years later, I still love every single run, walk, and hike, even the tiring ones in pouring rain.
They feel like second chance and one that I'm deeply grateful for.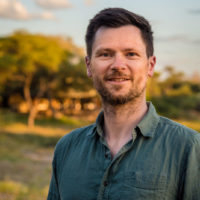 Why Tobias travels
I like being active in nature and when I travel under my own power I get a sense of freedom that I cannot find behind a wheel. It's the focus on the bare essentials that evokes this feeling as when you're hiking all you carry is a backpack with the few things you need and you concentrate more on your surroundings. This way I'm intensely aware of the uniqueness of nature and the details of every moment. It's what I like most about the outdoors, to feel nature and realize that unlike in the modern, urban world, its force cannot be controlled. The outdoors for me are synonymous with adventure – to be inspired to see, feel, try, and share new experiences as we do on this website.